Venue: The Atrium at Meadowlark Botanical Gardens
Flowers: Karin's Florist
Dress: Hannelore's Bridal Boutique
Make-Up and Hair: Jordan K. Winn & Co
Cake: Fluffy Thoughts Bakery
Invitations: Ribbons & Bluebirds Fine Stationary
Shoes: Nina
Groom and Groomsmens suits: Men's Warehouse
DJ: Josh Rhett from MyDeejay
Transportation: Shuttles were provided by the Sheraton at Tysons Corner
Wedding Coordinator: Jessic Maskell, JEM Events
A description of the day from the bride & groom…
When planning our wedding, we struggled a bit with selecting the right date. We got engaged on December 24, 2013 and originally had thought about doing a Spring/Summer wedding. However, we didn't feel like we had enough time to get things together for mid-2014 and the later Summer dates would be tough with Allison's sister's college soccer schedule. Seeing as she was the Maid of Honor, she was a fairly important piece to the puzzle. We settled in on November as the month that worked best with all things considered.

With a Winter wedding we assumed we would lose a lot of the aesthetic, outdoor elements we were hoping for with a Spring or Summer wedding. However, when we visited the The Atrium at Meadowlark Botanical Gardens, we knew we would be able to get an indoor wedding with an outdoor feel, and a pretty awesome light show in the background to go with it. We absolutely loved the venue we selected. Fortunately they had November 14 available and the date was locked in as our wedding date.

For the ceremony, we didn't go heavy with the flowers because we didn't want to take away from all the other elements of our venue. We elected to go with steel blue as the predominant color for our wedding as we felt it went well with our Winter wedding, but also didn't detract from the scenery in our venue, and was a color we both have always loved. Our cake, which turned out exactly the way we wanted, had an awesome touch of gradating from blue at the base to white at the top to match our color selection. The bridesmaid dresses, provided by J Crew captured the color perfectly and our bridesmaids made them look great. Our groomsmen rocked gray Vera Wang tuxedos with a tie to match the steel blue color. We loved how the attire turned out for our wedding party.

We wanted to add an element of do-it-yourself to the wedding so our table numbers and name cards were entirely do-it-yourself. Soccer is a huge part of our lives, as well as many of our guests, so we elected to go with an English Premier League theme here. Each table was assigned an English Premier League team and number and the name cards had that corresponding logo printed on them. They turned out exactly the way we wanted and it was a great laugh to sit some of our friends at tables of a team they weren't particularly fond of and hear their reaction!

Our officiant was a good friend of mine (the groom) and added a great personal touch to the ceremony. He made a couple jokes here and there and coupled with writing our own vows we accomplished our goals of making the ceremony heartfelt, meaningful, personal, and unique.

With just over 100 guests we wanted to make sure we had ample time to truly enjoy the evening with them after the ceremony. Having our ceremony and reception at the same place made the transition much simpler and allowed us to maximize our time with our guests. Our wedding planner, Jessica Maskell, did a fantastic job of helping to keep us on schedule and the food provided to us by Great Blue Heron Catering received ample compliments, from the hors d'oeuvres to the perfectly cooked steak, fish, and chicken main dishes. Our artistically built cake by Fluffy Thoughts was a great way to finish off the meal with two different combinations, one of red velvet with cookies and cream filling and one called "candy bar crunch" which can only be described as "awesome."

Some of our fondest memories from the evening include getting ready with our bridesmaids and groomsmen (with a pre-festivities drink/shot!) at the Sheraton in Tysons, our ride over to the venue with our shuttle bus driver doing his best Jeff Gordon impersonation on the roads, our first look, taking photos outdoors before the ceremony as well as later in the evening during the light show (despite the chilly temperature!), and above all else, simply enjoying the day/evening with people that mean so much to us, while showing off some dance moves on the dance floor.

The evening was a moment we will never forget and we are thankful we have a ton of amazing pictures to remember it by. The fact we were able to capture the feel of an outdoor wedding at an indoor venue helped even more to make our wedding day everything we could've asked for.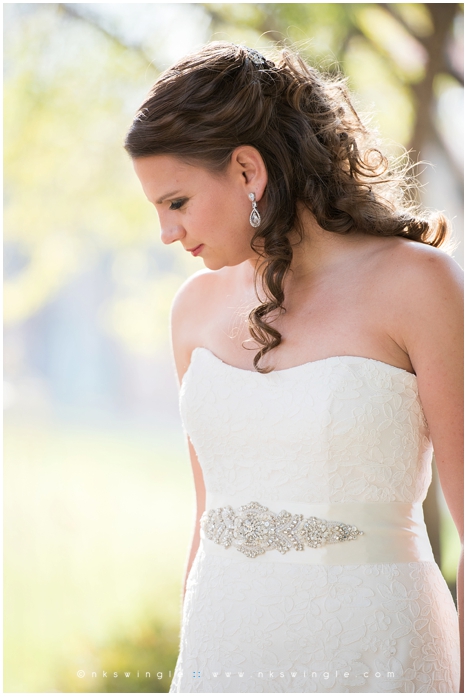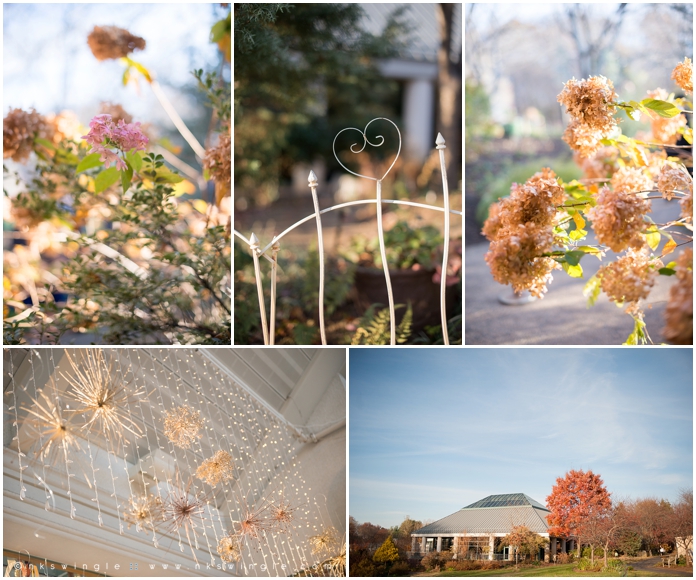 A big thanks to Shelby for shooting this wedding with me!