We loved photographing this wedding, for many reasons. 1. This couple was flat out awesome. Not only would they entertain all our ideas, but they didn't let the camera inhibit them from being themselves. 2. Chris serenaded Alyssa on their first date and surprised her by serenading her at their reception. Adorable! 3. The rain held off! Thank God. The forecast was calling for heavy rain (and it was even sprinkling during all the photos before the ceremony). However, right when the bride walked down the aisle the sun burst out from the clouds!
As fitting for a wedding, the bride describes it best:
When Chris and I started planning our wedding we wanted it to be a true reflection of us and what is important to us as a couple. Thus, we wanted to find a venue that would allow us to spend the entire weekend with close family and friends instead of limiting our wedding fun to a single day. House Mountain Inn (HMI) allowed us to do just that, providing 15 extravagant rooms, a pavilion perfect for corn hole tournaments (and later our dance floor) and a breath taking view. It's beautiful, serene, and rustic location along with the help of the amazing staff at HMI made the weekend an incredible experience and completely stress free.

Our Wedding:  As cliche as it sounds, our day was truly touched by love. We had many close personal connections with most of the vendors we chose. The man who married us, Reverend Ira Houck, was my fathers good friend growing up. He married my parents, he married my older sister, and we were so blessed to have him marry us. We couldn't imagine our wedding without him. Our DJ was one of Chris's friends from high school and he did an amazing job. The flowers and my hair stylist  came from small shops from my hometown 3 hours away from Lexington.  My ring had diamonds from my grandmother and Chris's ring incorporated his grandfathers wedding band. My veil was made by a very close family friend. All of the center pieces were hand painted by Chris's mom.  Chris decided to wear jeans for the wedding because not only was it a little different than your traditional wedding, but it also matched  the overall theme and feel of the venue. Furthermore, he felt that he would be more comfortable in jeans and it would allow our guests to come comfortable as well.  We loved everything about our wedding. We just wish the celebration lasted the entire week!
Venue: House Mountain Inn, Lexington VA
Wedding Dress: Davids Bridal
Hair: Tina Rhinecker Salon: Hair impressions
Bridesmaid dresses: Ann Taylor
Flowers: Blossom and Basket Boutique
Jeans: Levi
Groom's Vest/ Tie: Express
Make-up Artist: Sister/ Maid of honor (Caitlin Walker)
DJ: Charles Lewis
Cake: Rockbridge Cake shoppe
Invitations: Etsy, theinvitationwell
Grooms blazer- Macy's
Brides shoes- DSW
Photographers: Kami Swingle, Aaron Forrester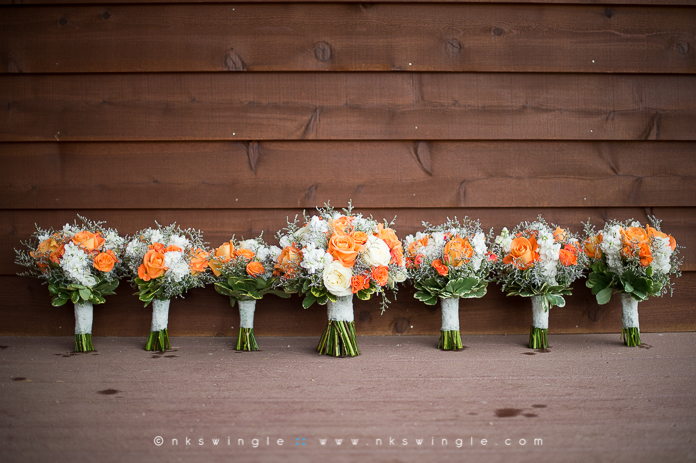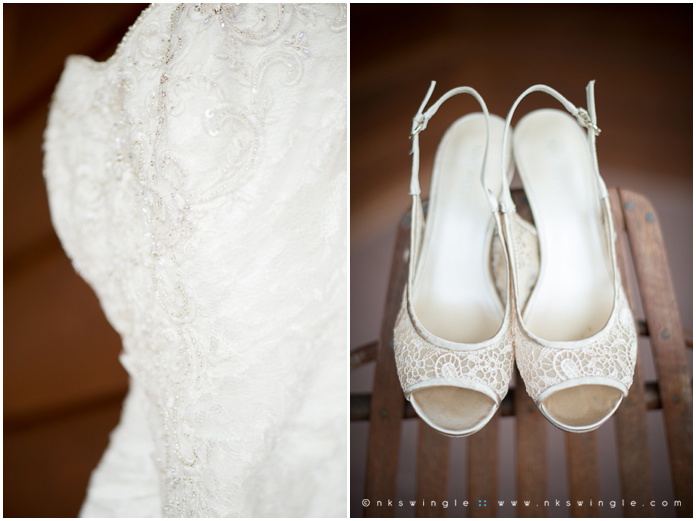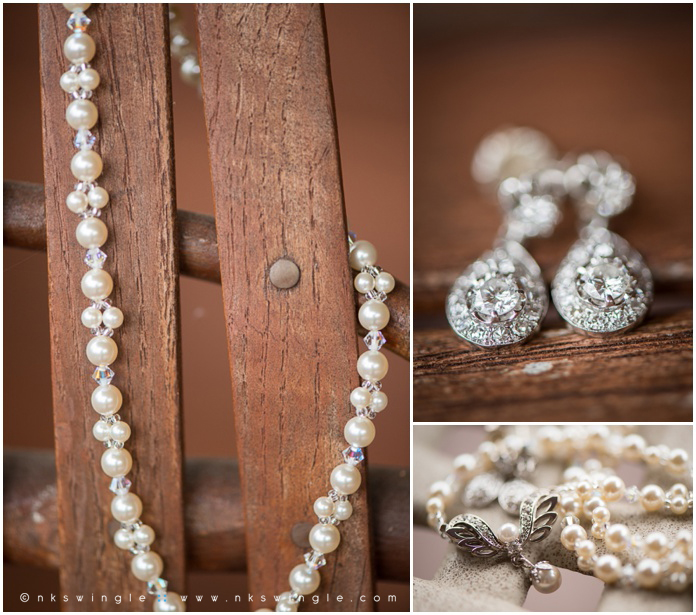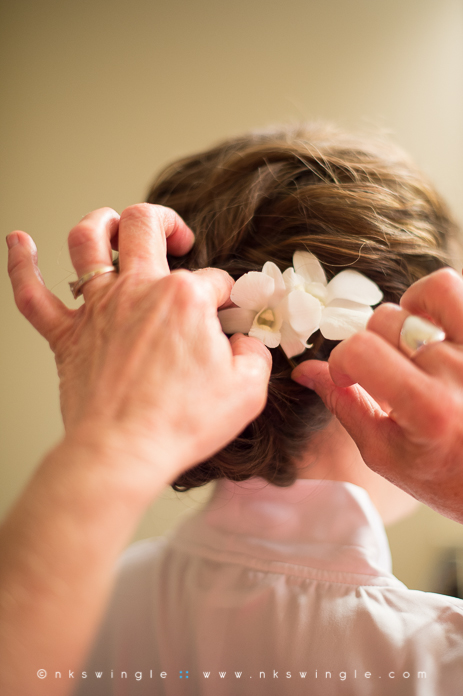 Even with the forecast calling for heavy rain, nothing was going to get that huge smile off Alyssa's face.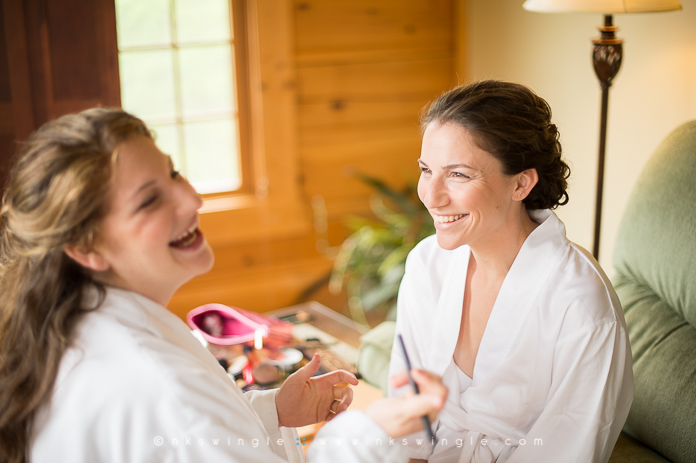 But of course she had to check the radar every now and then…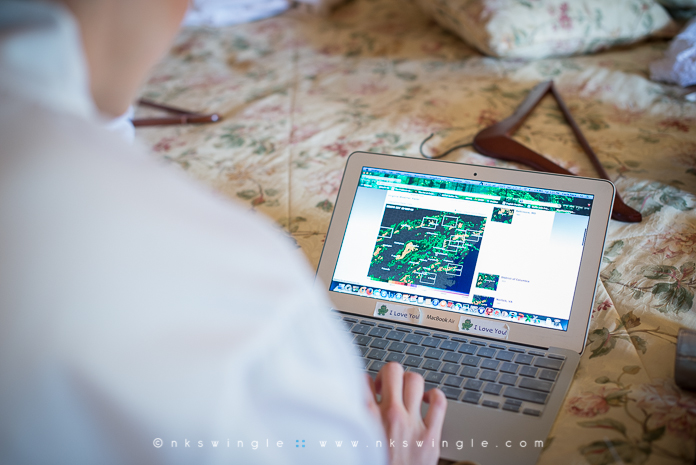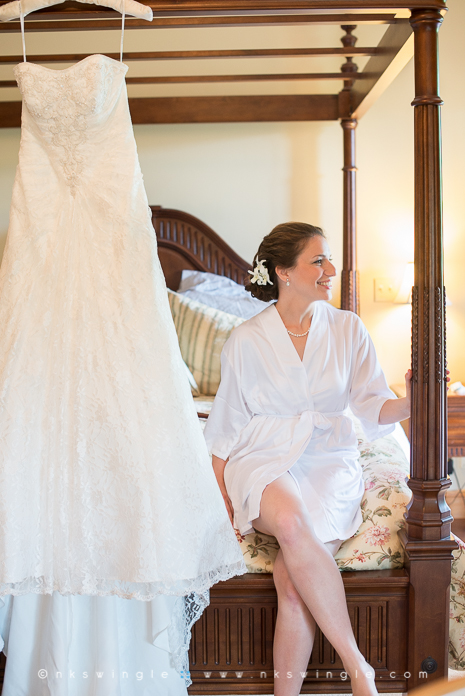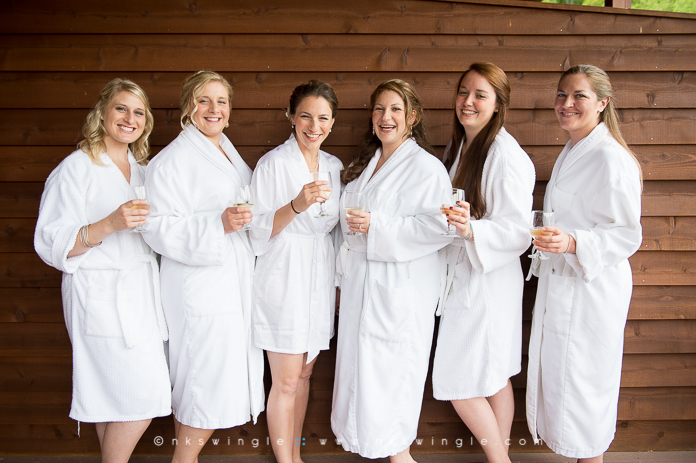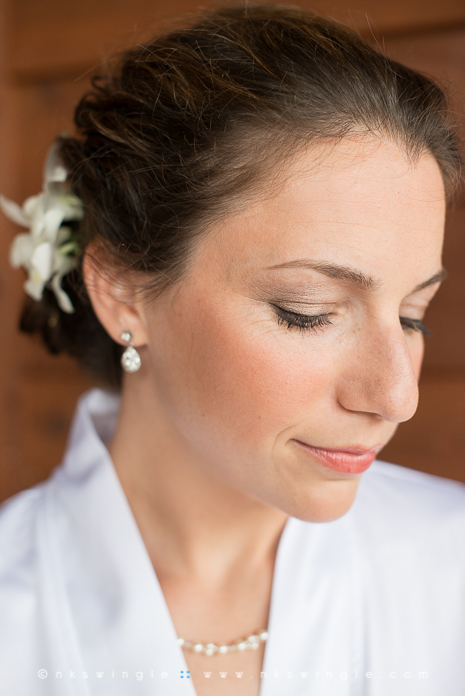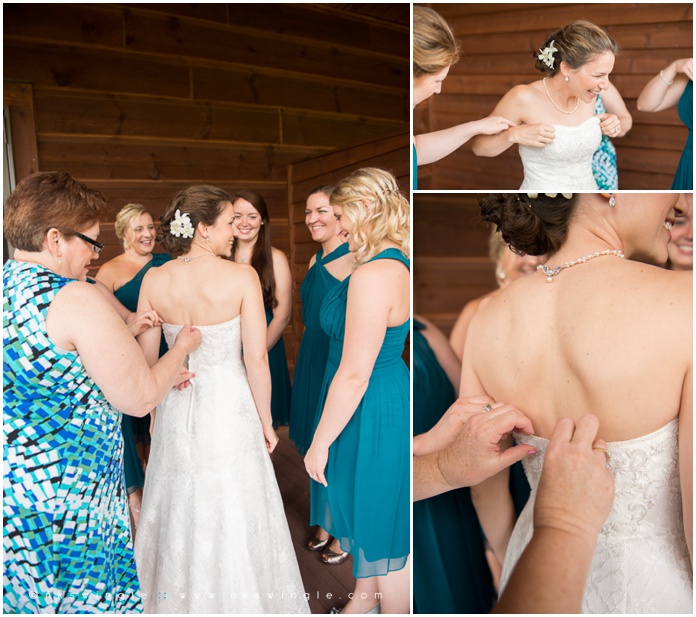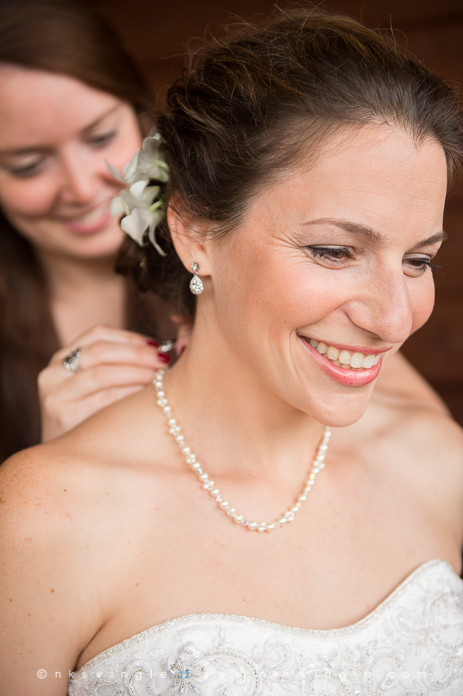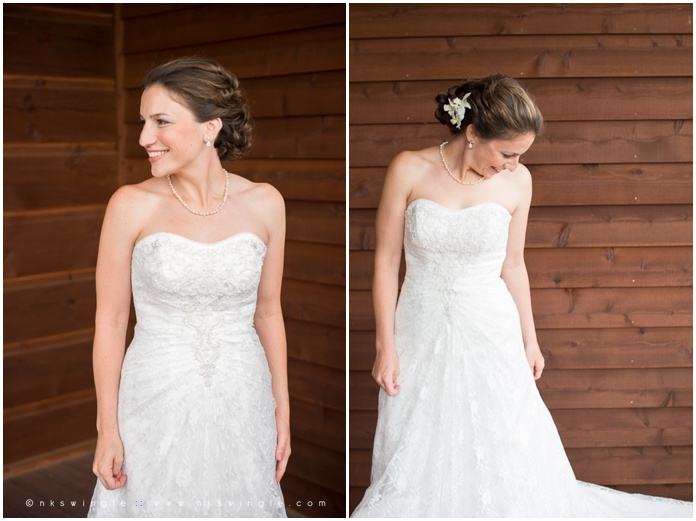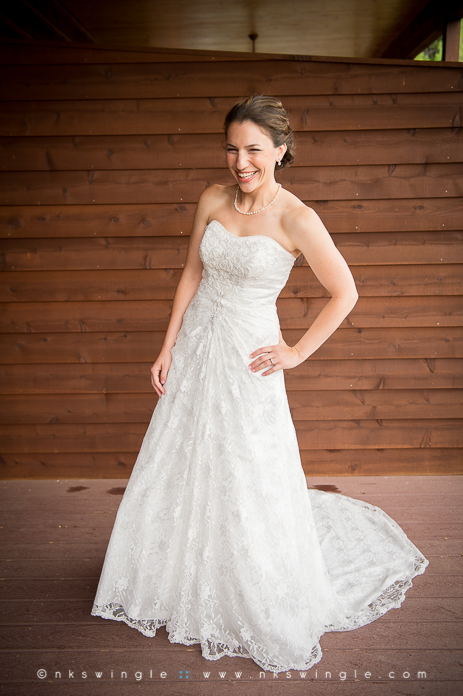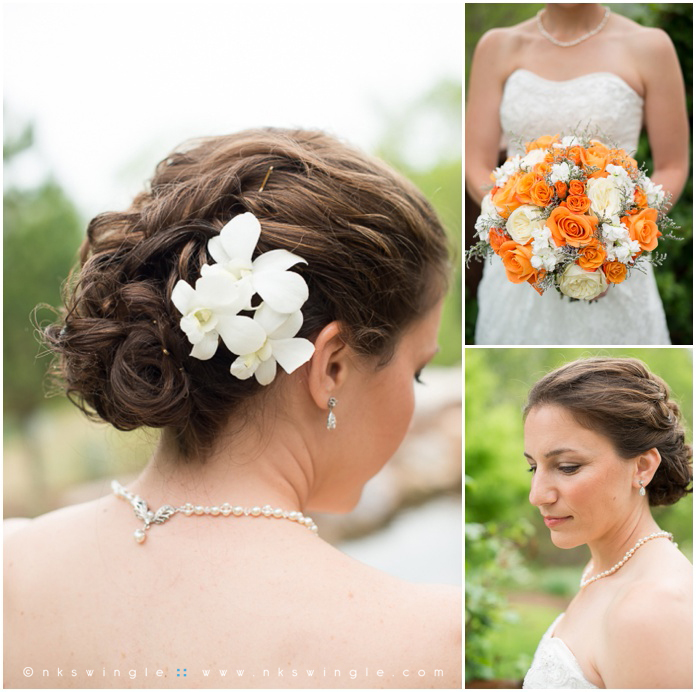 The venue had some gorgeous settings for photos. We were so thankful the rain held off!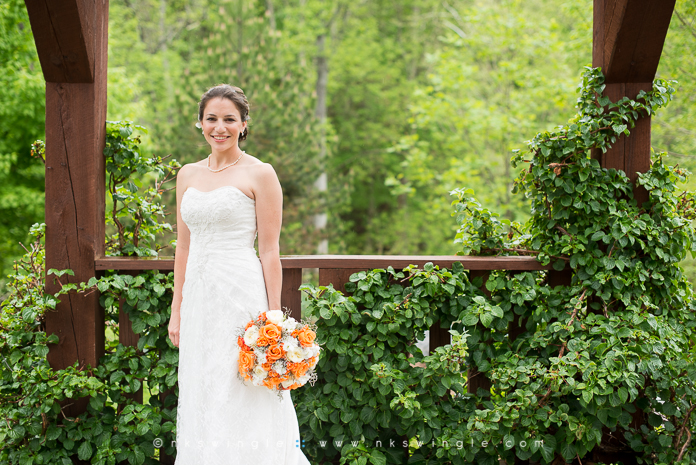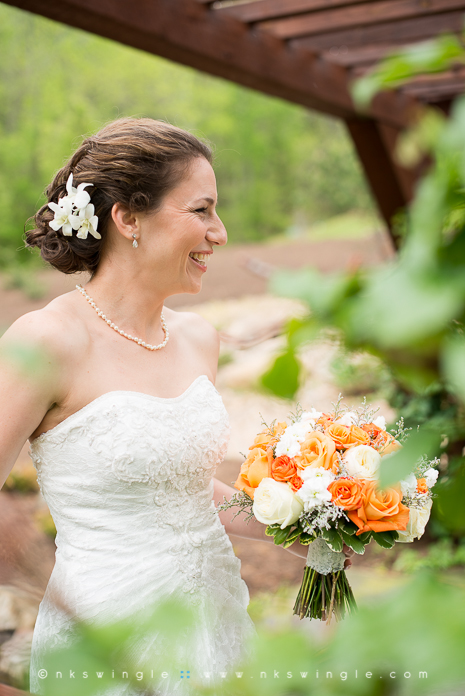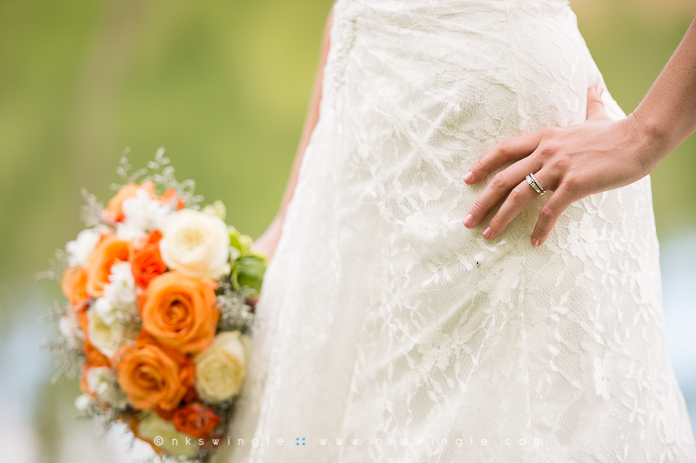 Aaron photographed Chris & his groomsmen around the property until the ceremony began.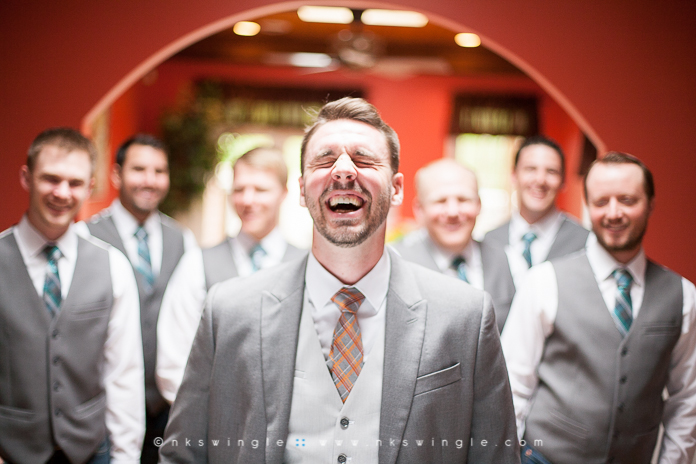 He captured their personality perfectly in the photo below.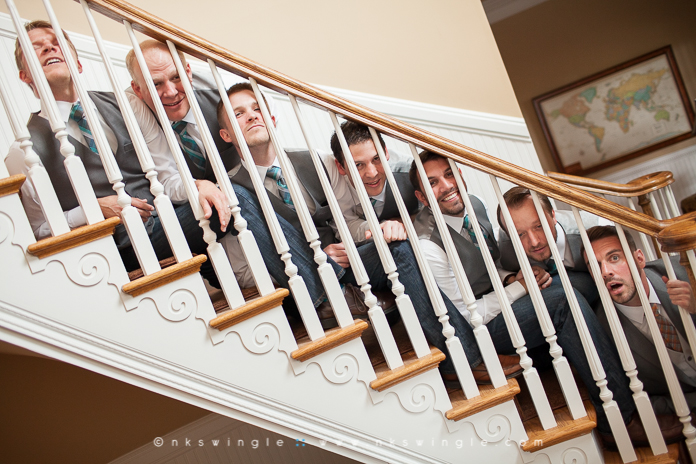 The guys made some bold choices with the jeans, but I absolutely loved it! Completely fit their personality and complimented the rustic theme.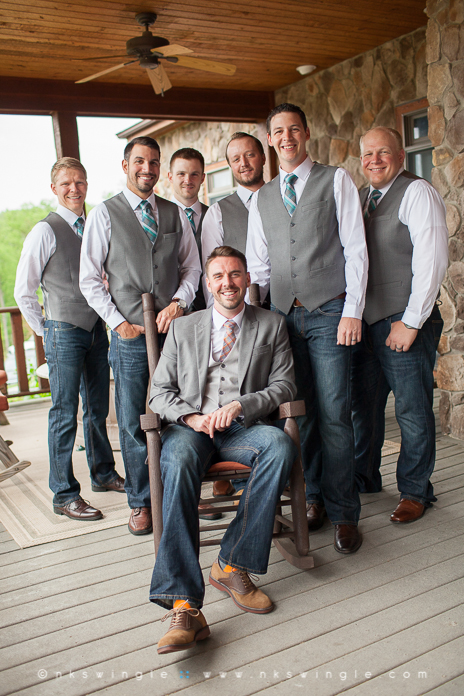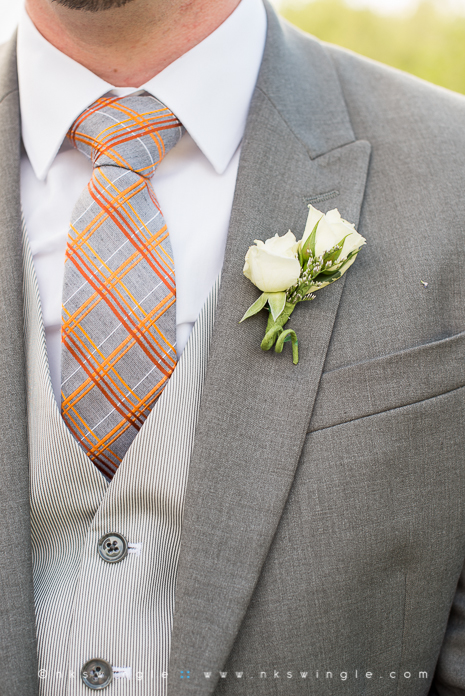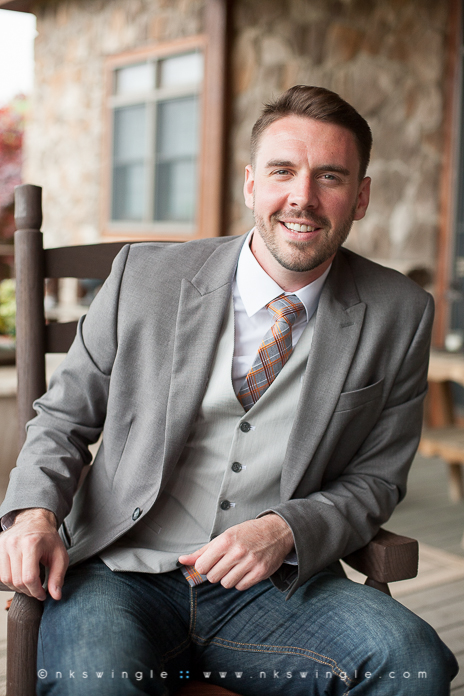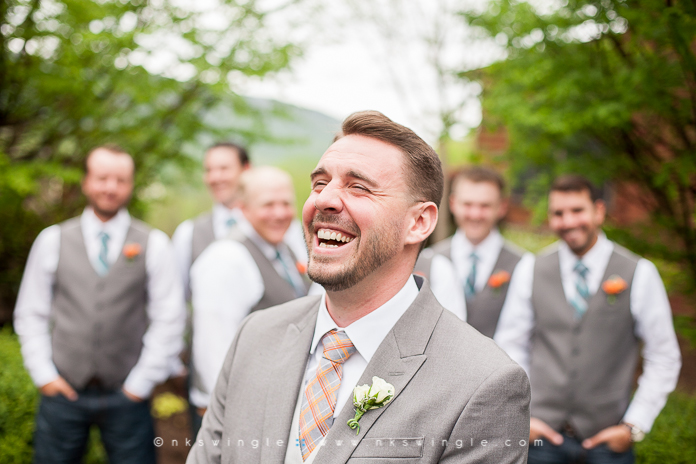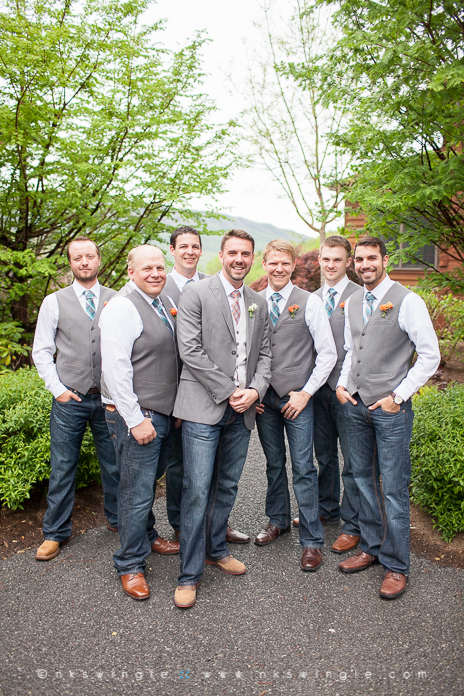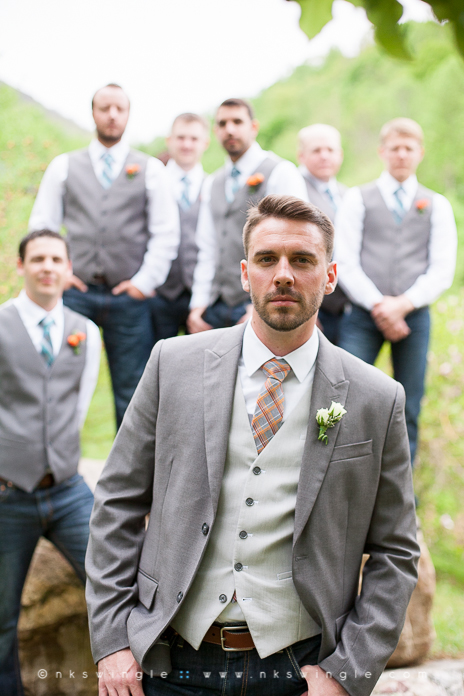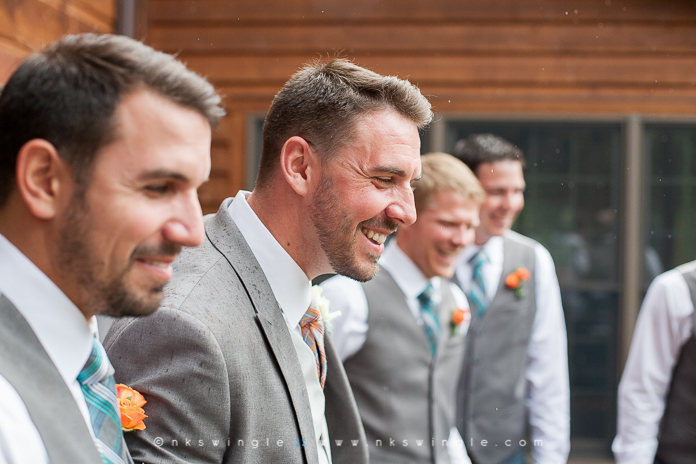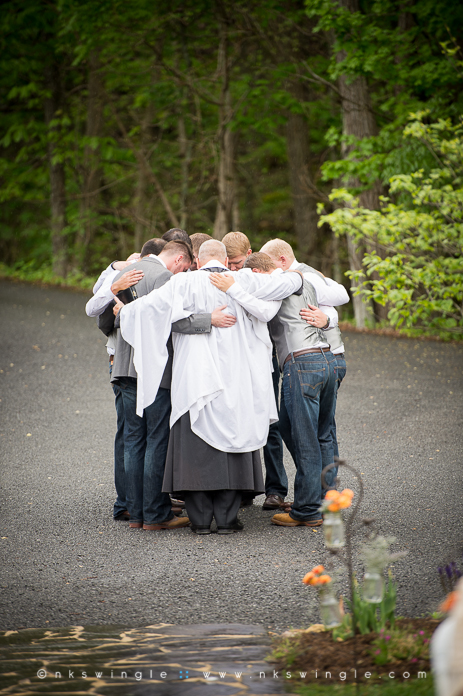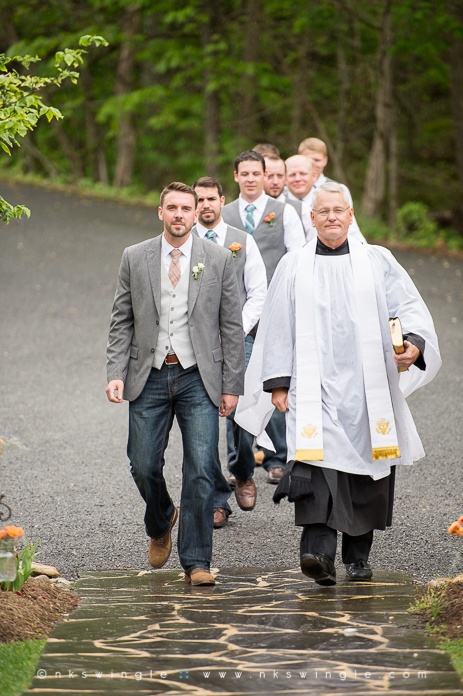 This was my favorite moment of the day ~ I love the first look.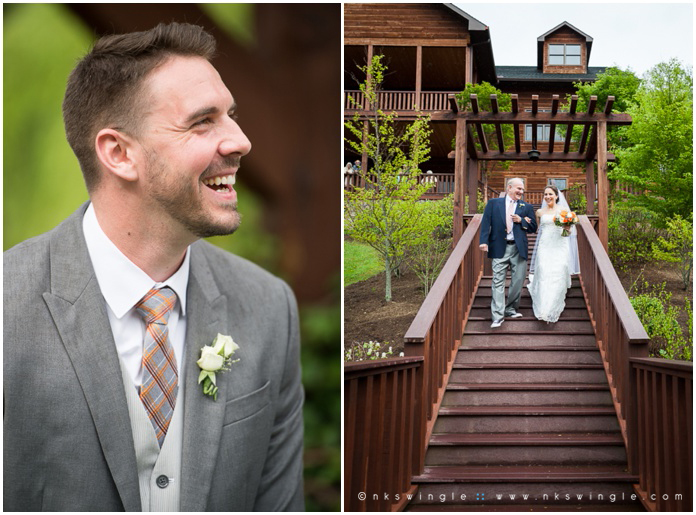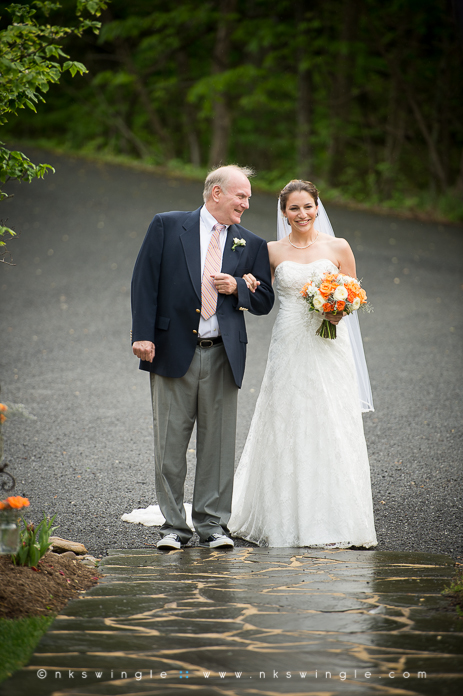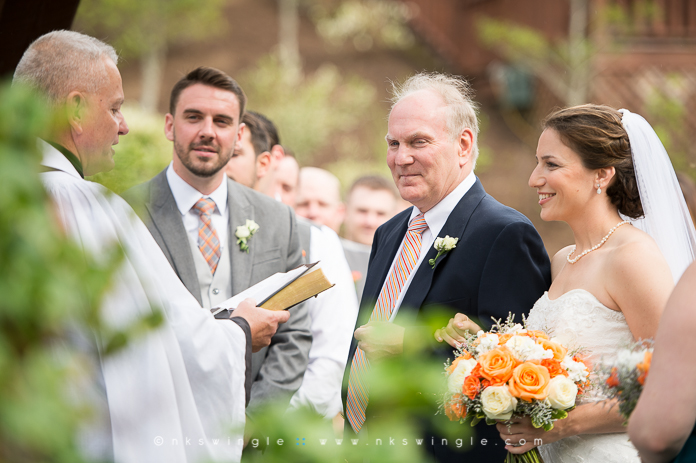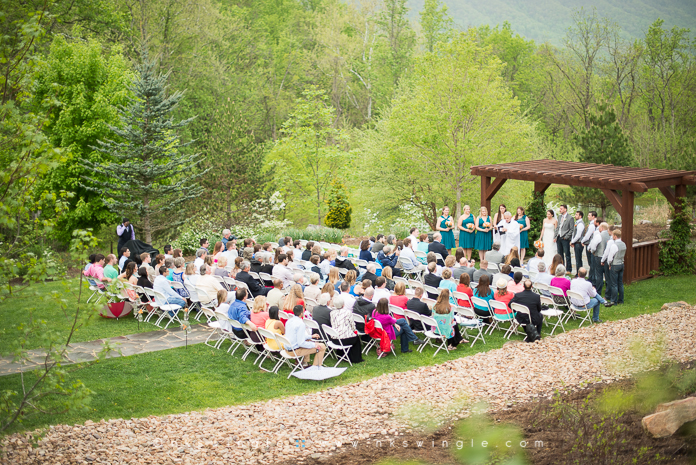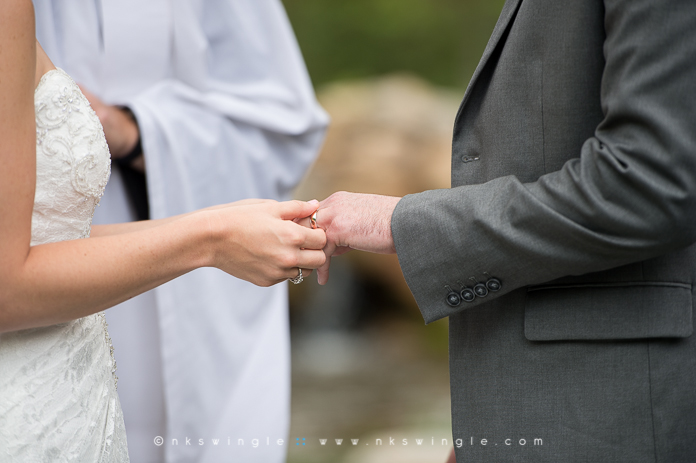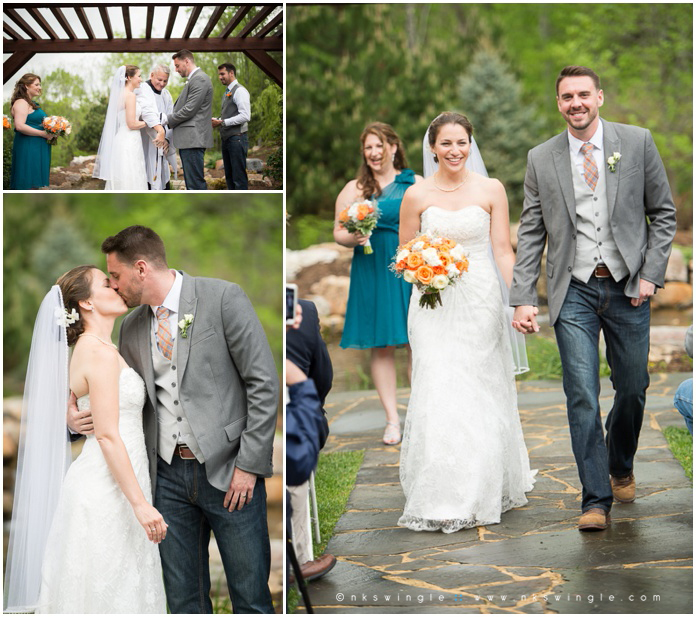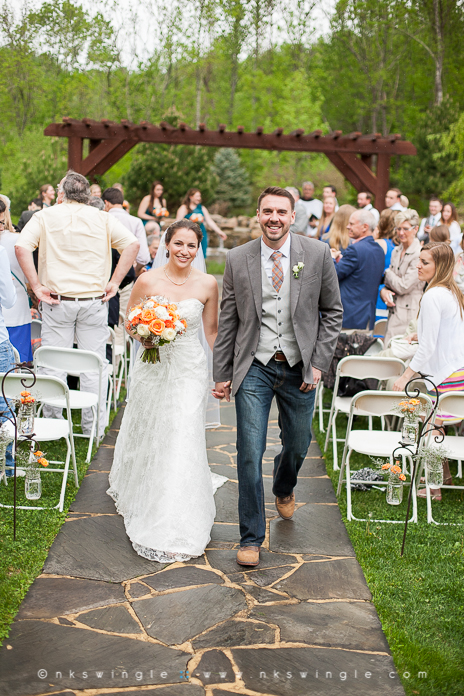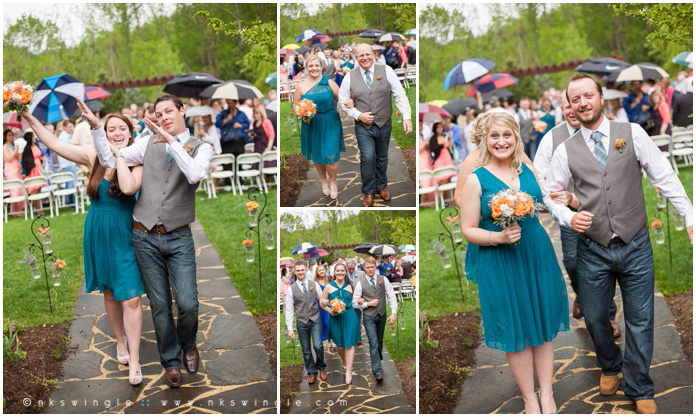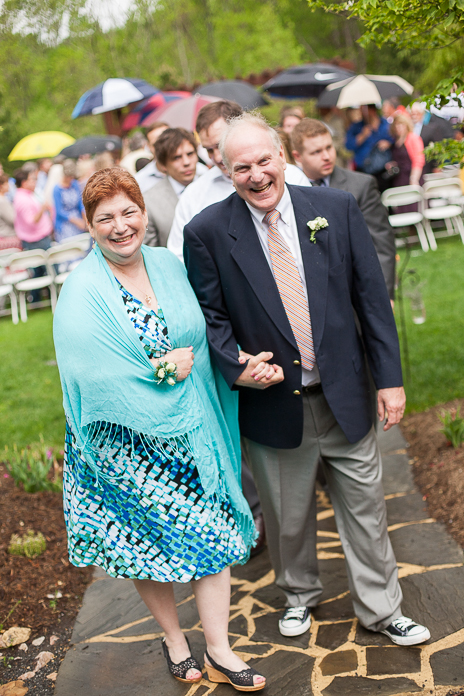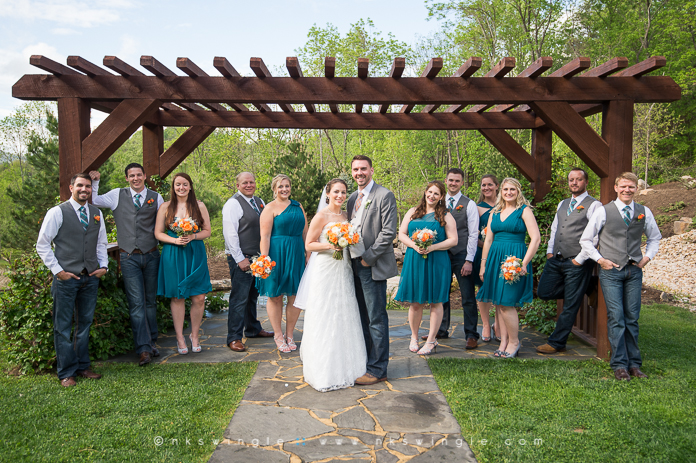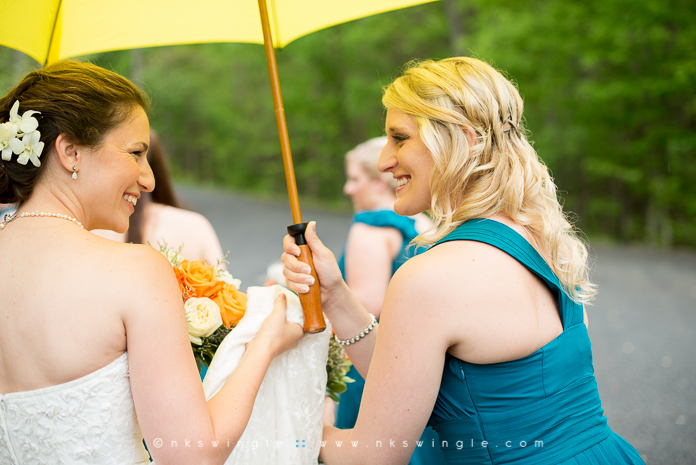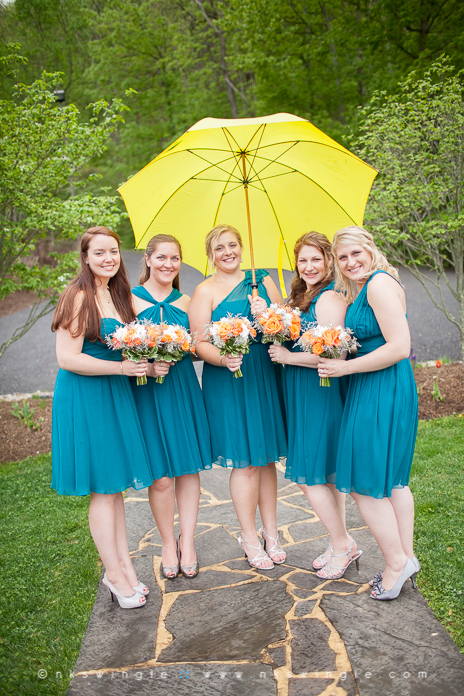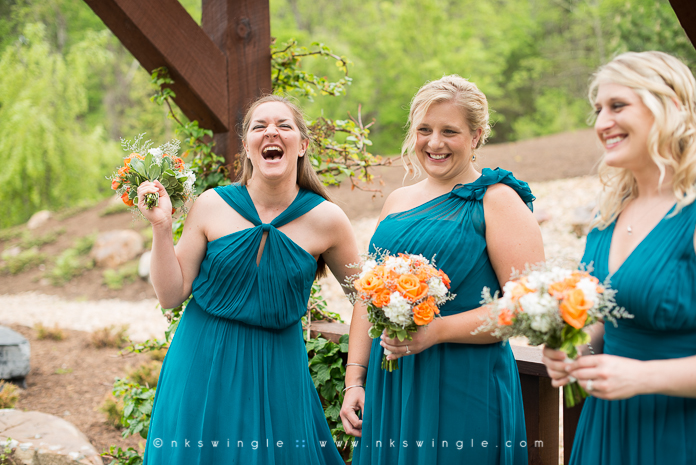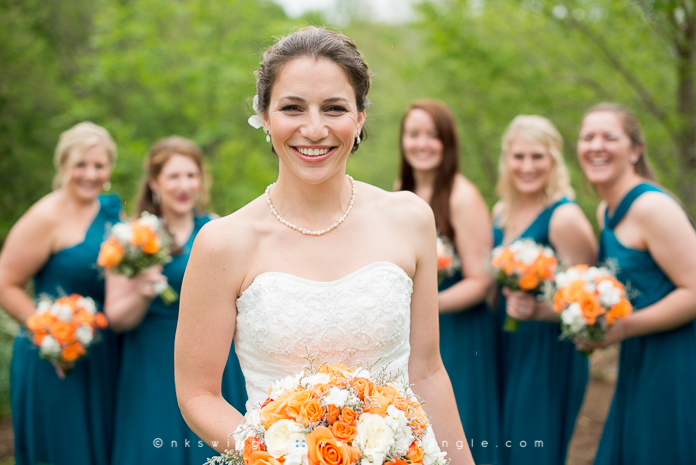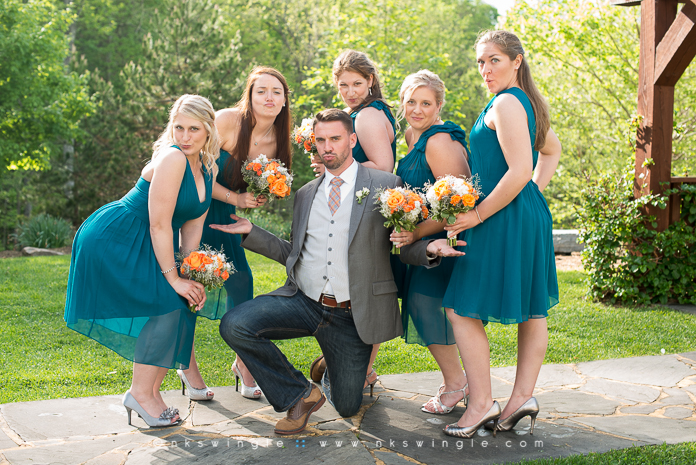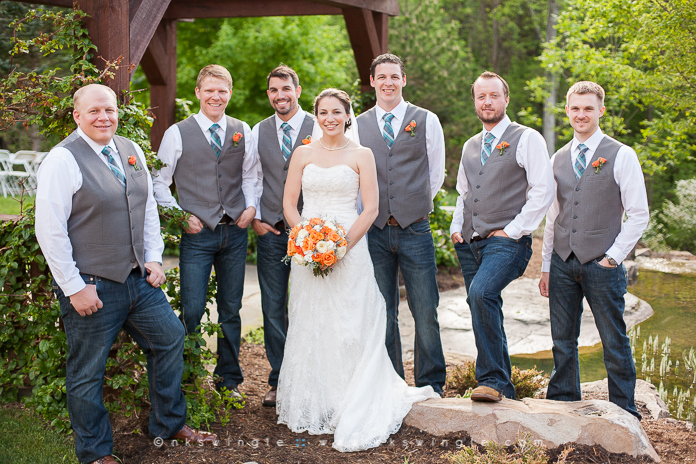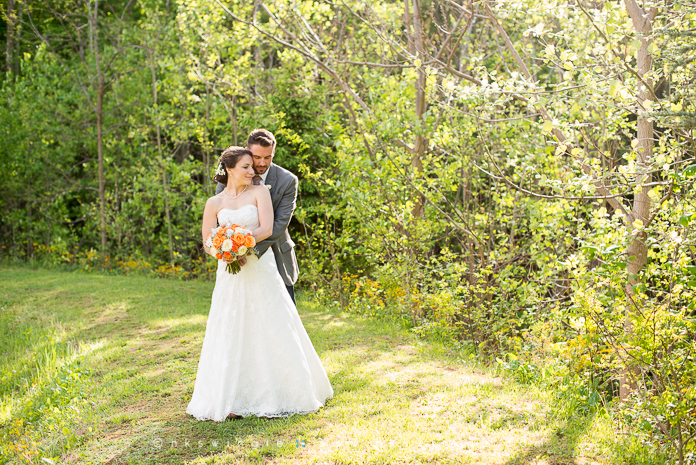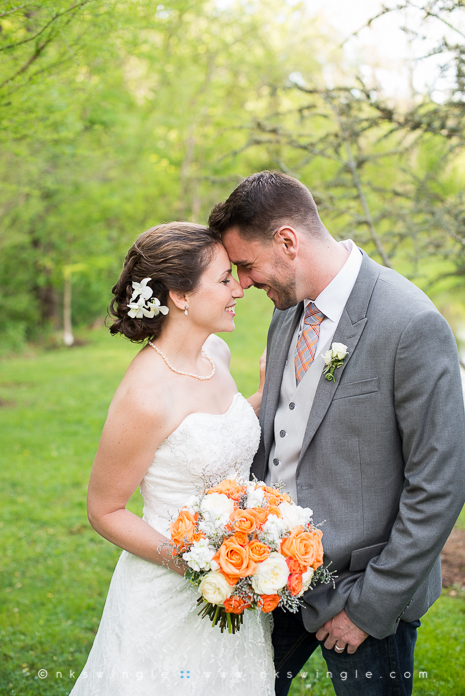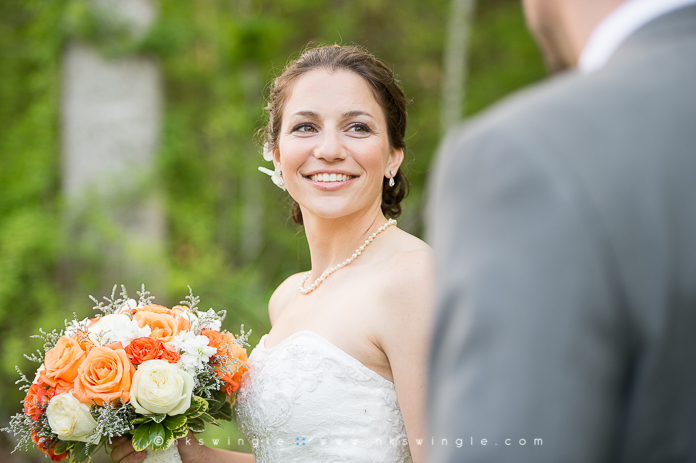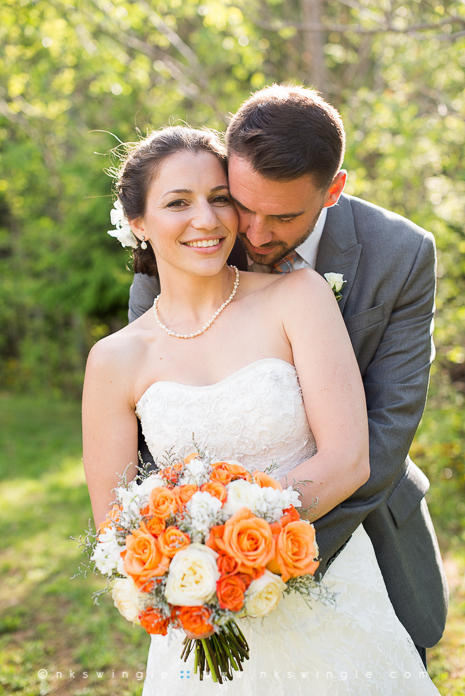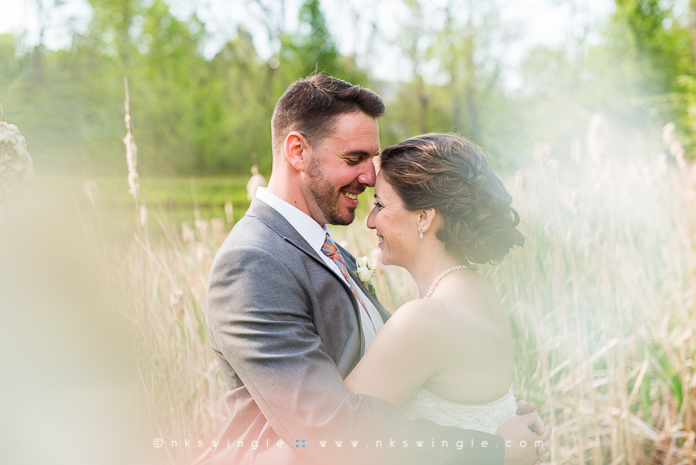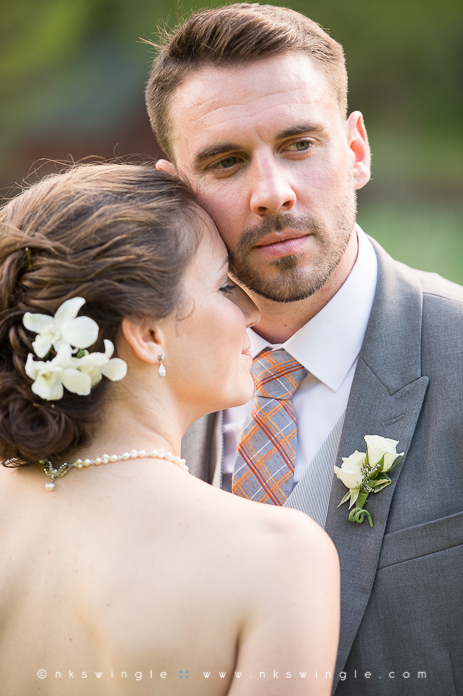 The House Mountain Inn was the perfect setting for their wedding. Not only was it beautiful, serene, and rustic, but had a very intimate feel.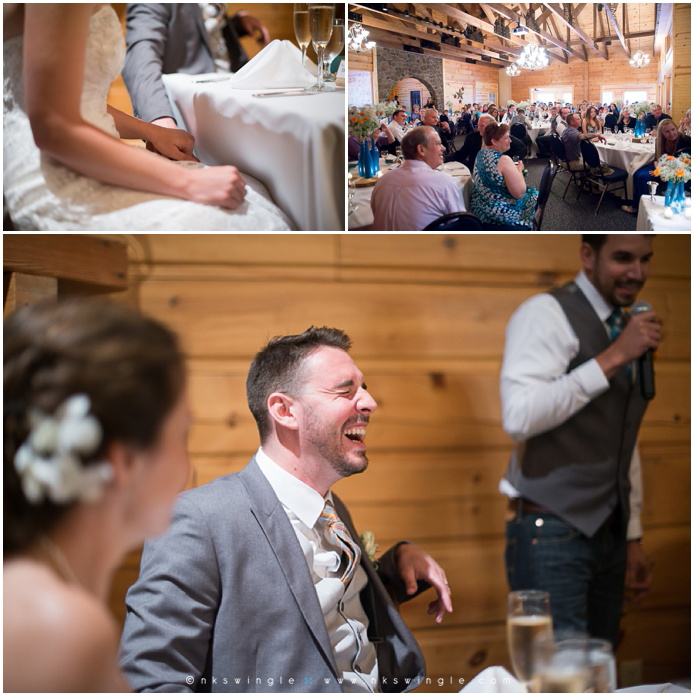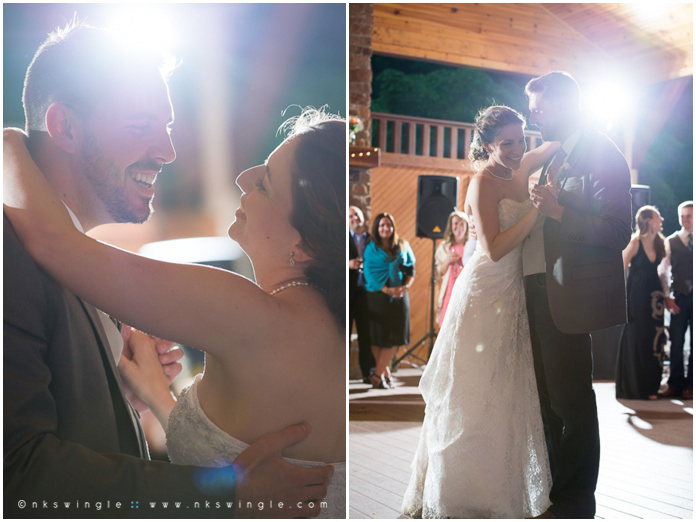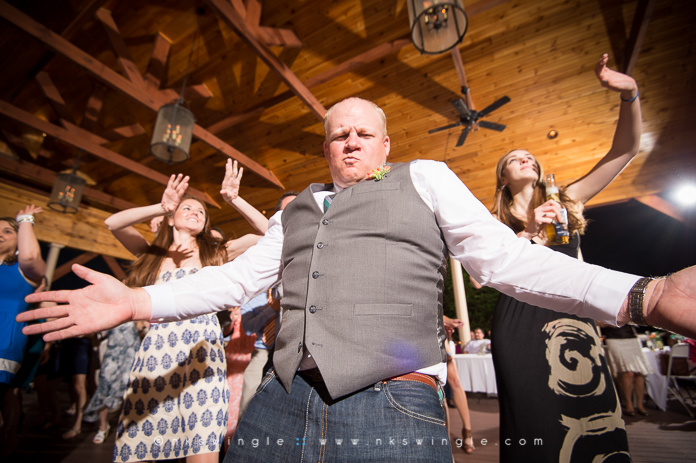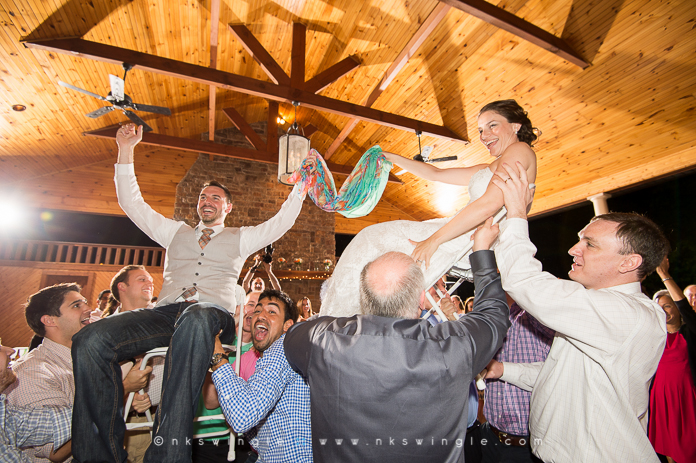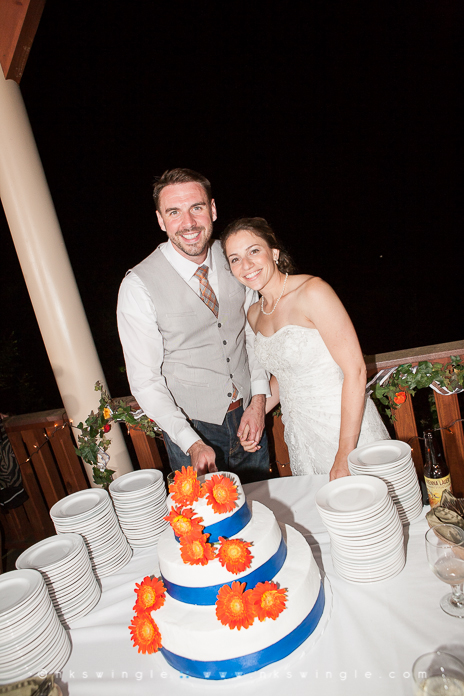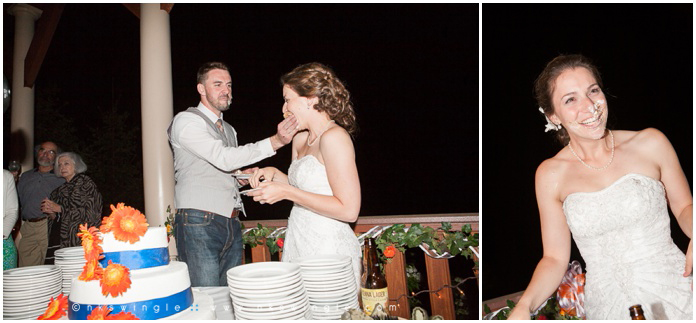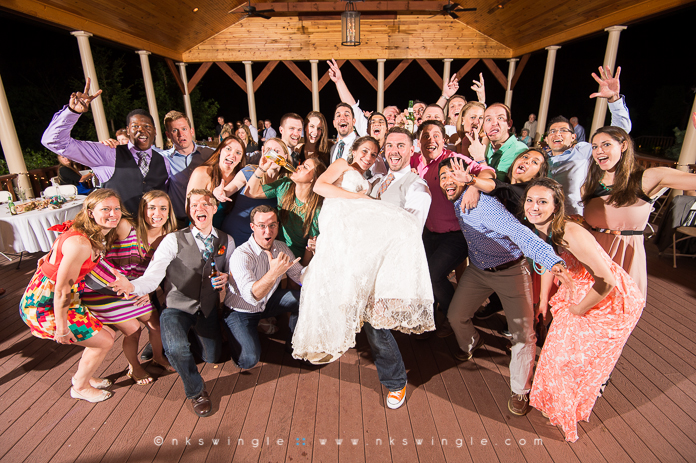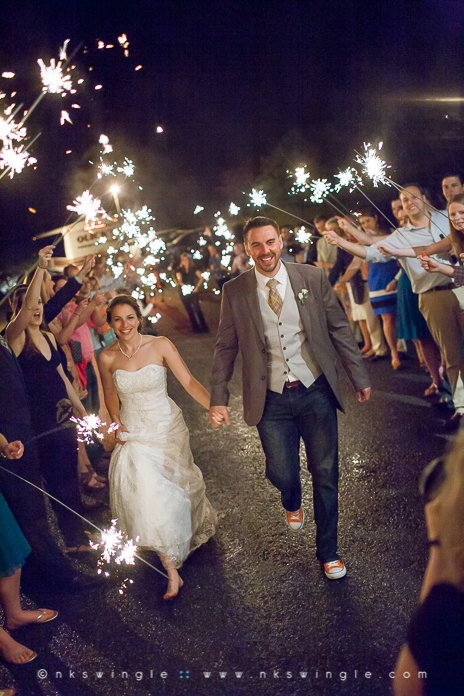 Congrats Chris & Alyssa!