Dress: Alfred Angelo
Dress Tailor: Swank Tailors
Flowers: Wilson Florist of Rosslyn
Makeup: Updos for I Dos (Mindy)
Hair: Updos for I Dos (Caitlyn)
Dessert: Heidelberg Bakery
Shoes: David's Bridal
DJ: Darnell Nunez
Transportation: Sarakel Transportation
Ceremony: Sheraton Pentagon City
Reception: Ft. Meyer Officers' Club

From the bride…
Coming from western New York and northeastern Ohio, Adam and Megan grew up accustomed to four real seasons, something Virginia lacks. Both missed the cold and snowy winters, so they planned a winter wedding. Even though it didn't snow, their decorations were reminiscent of winter, right down to the snowflakes in the centerpieces and in Megan's hair. The day went smoother than anyone could have asked for, and was the most fun and, as their custom napkins said, the best day ever!  The ceremony was full of family and friends, and the dance floor was never empty at the reception. Adam and Megan don't like cake, so they had a table of cheesecake and brownies instead. Their favorite DIY project was the table numbers that weren't actually table numbers at all- instead they were frames that included photos and descriptions of Adam and Megan's favorite places and things, such as Busch Gardens and their trip to Myrtle Beach.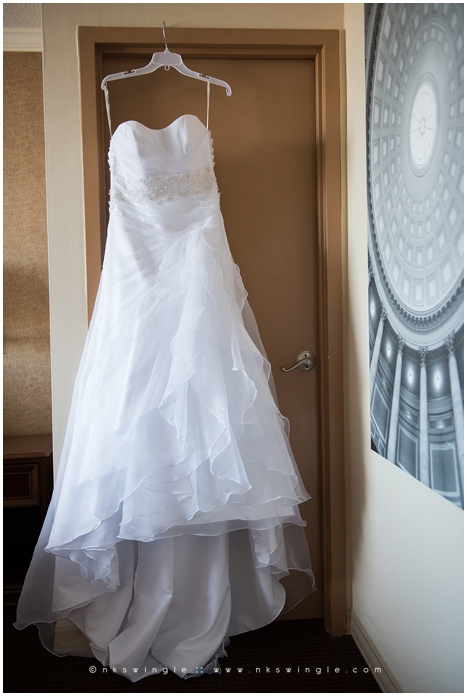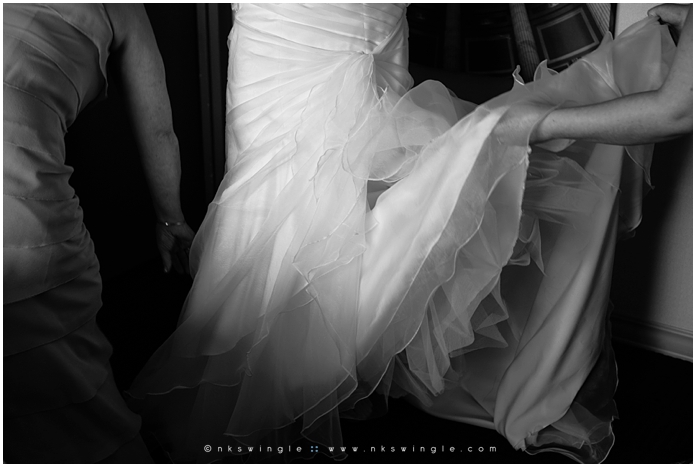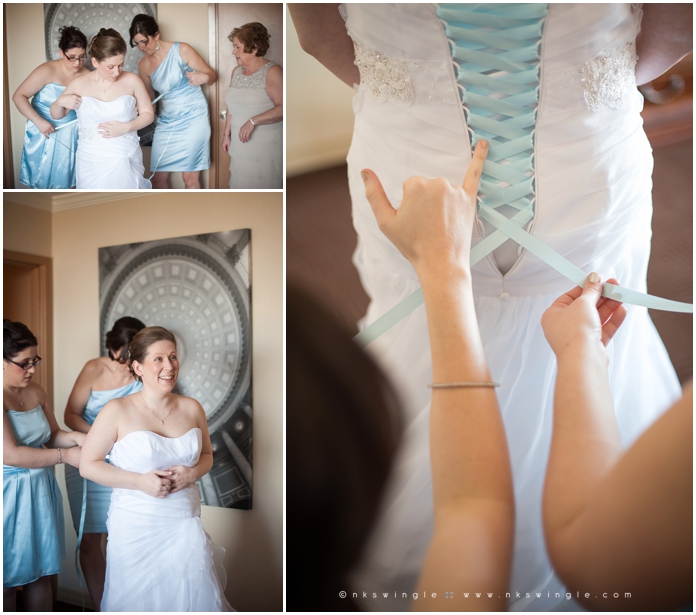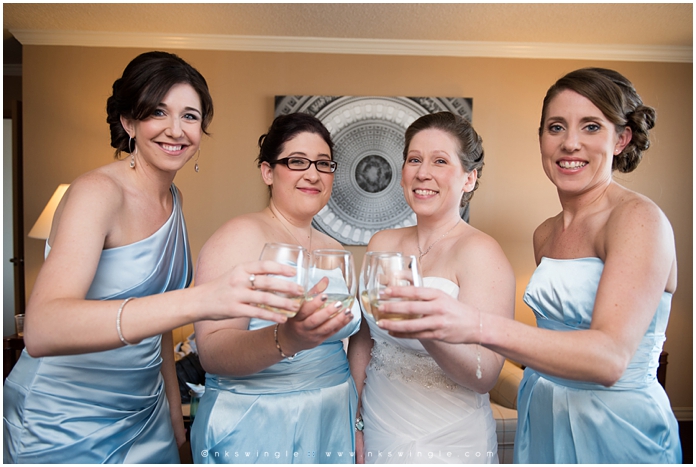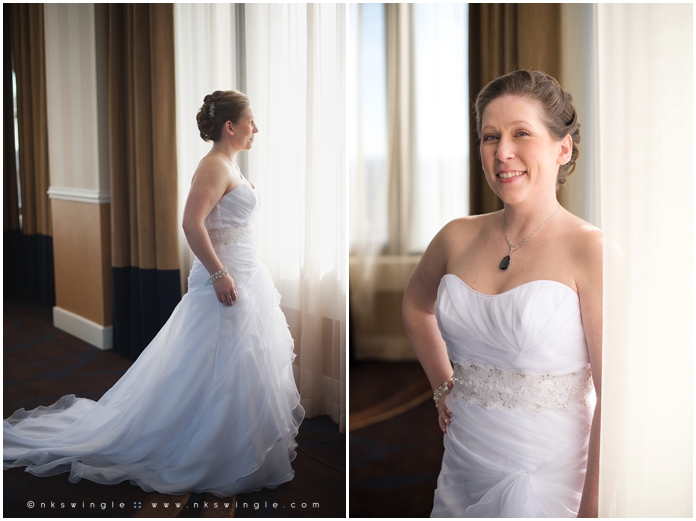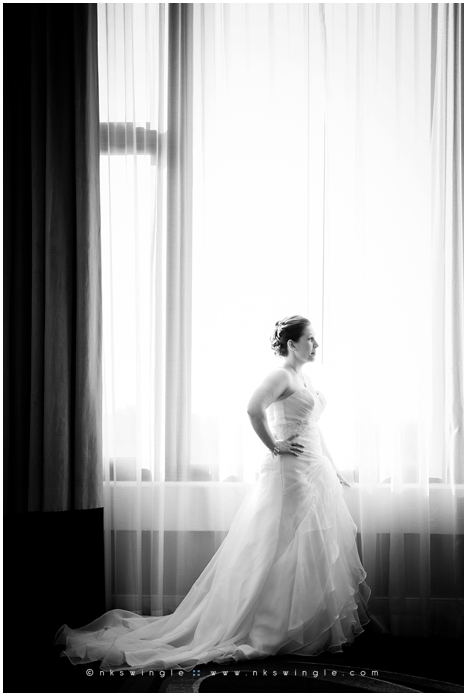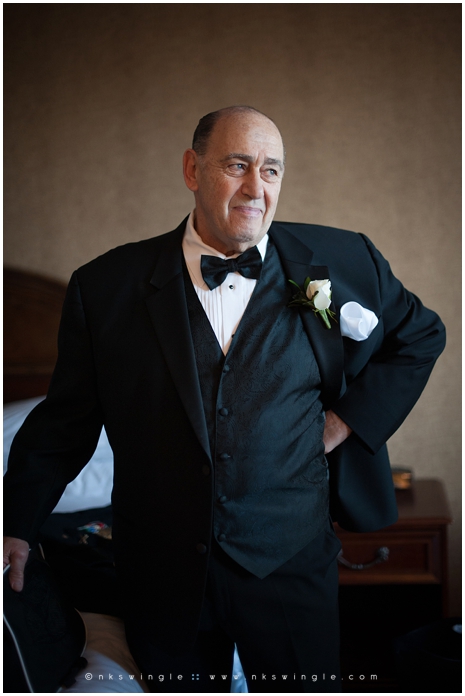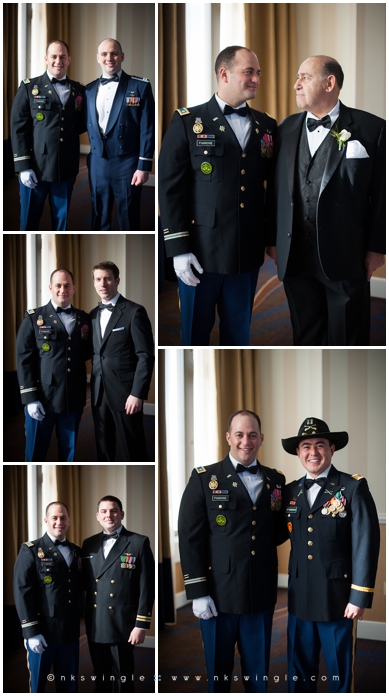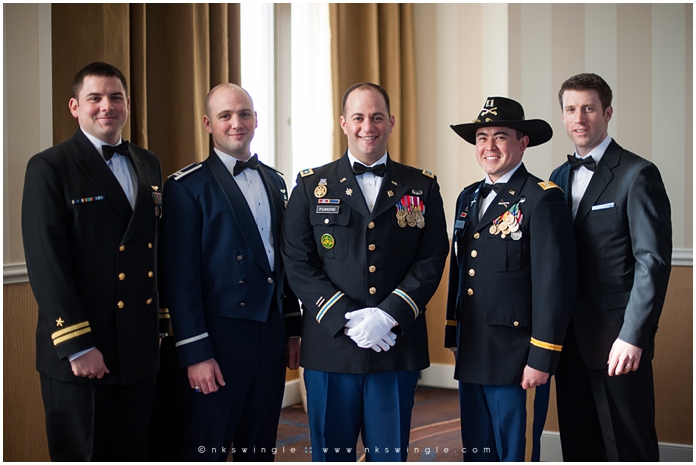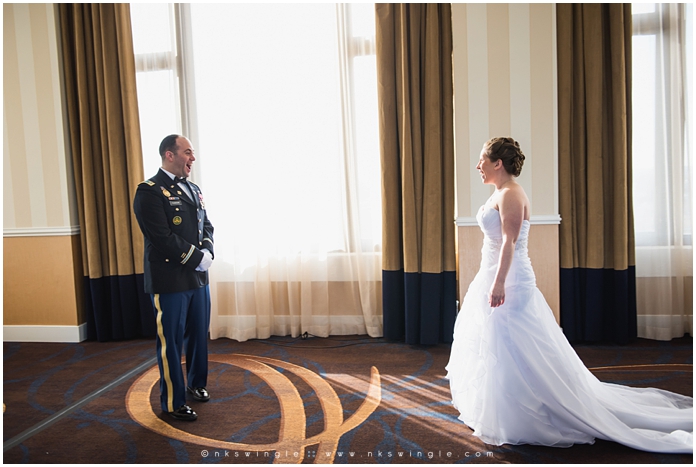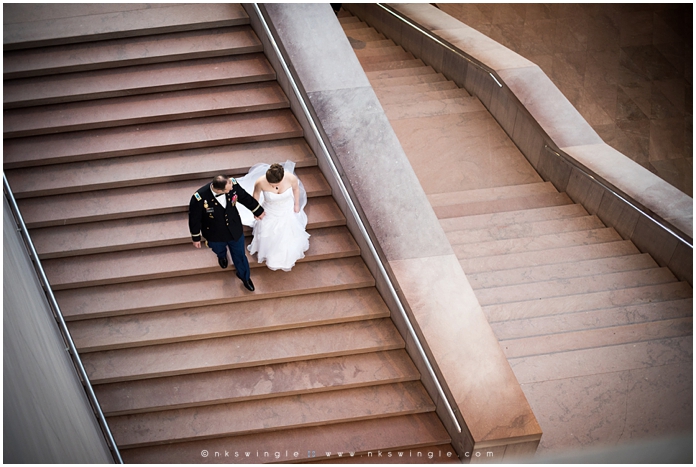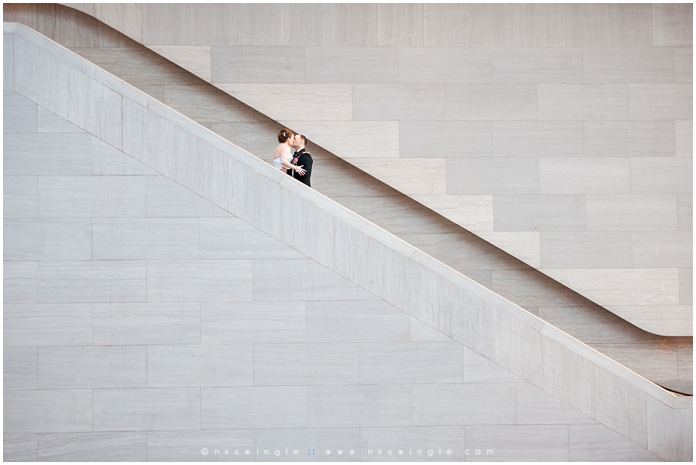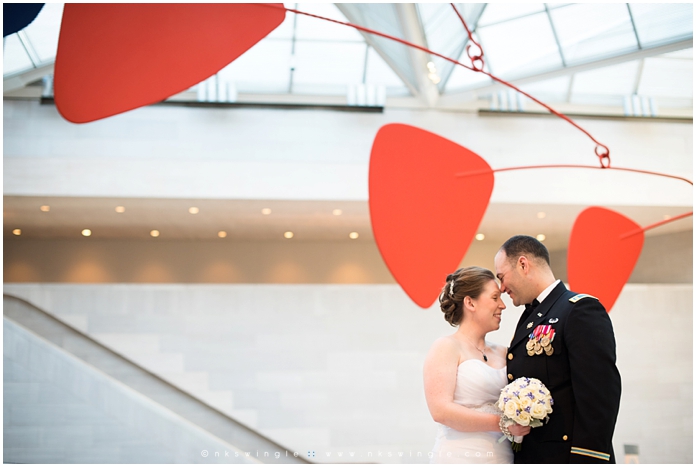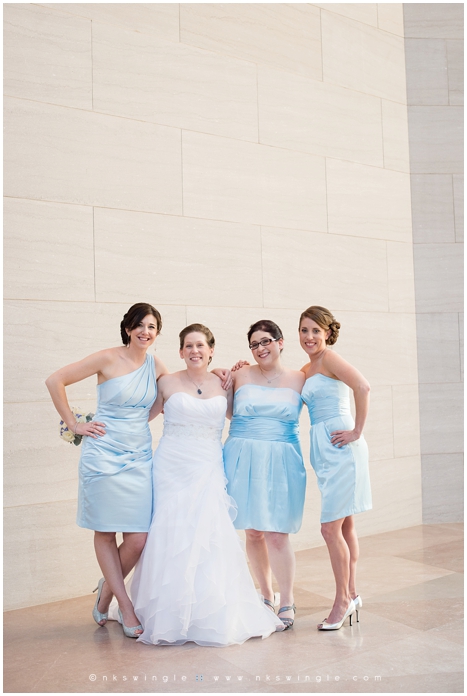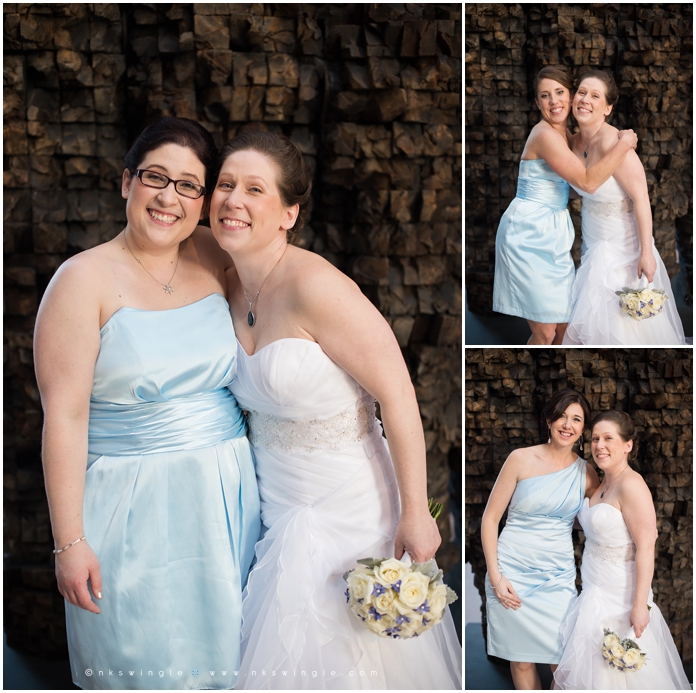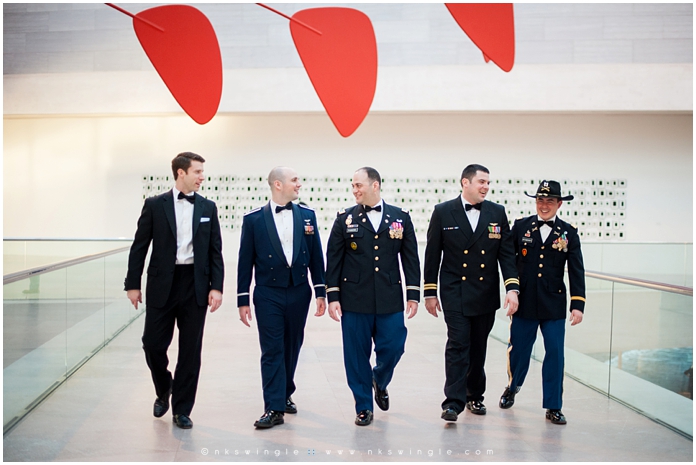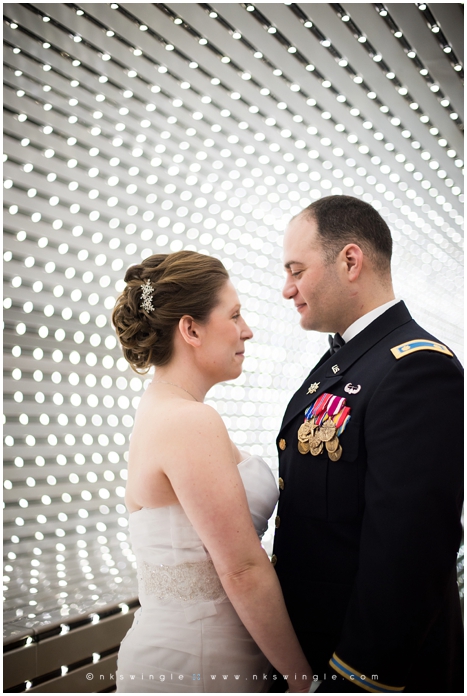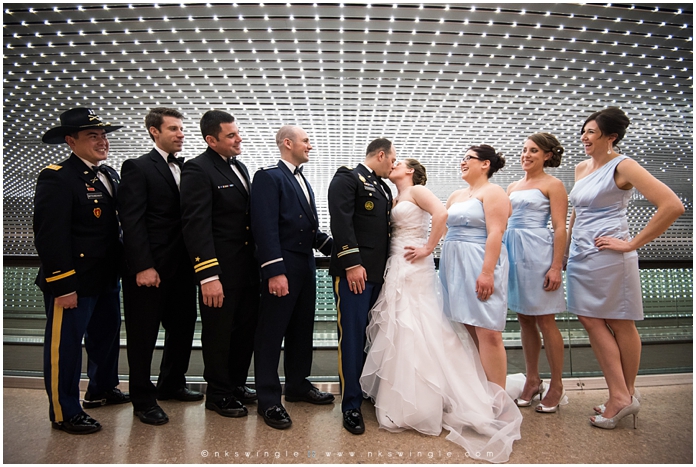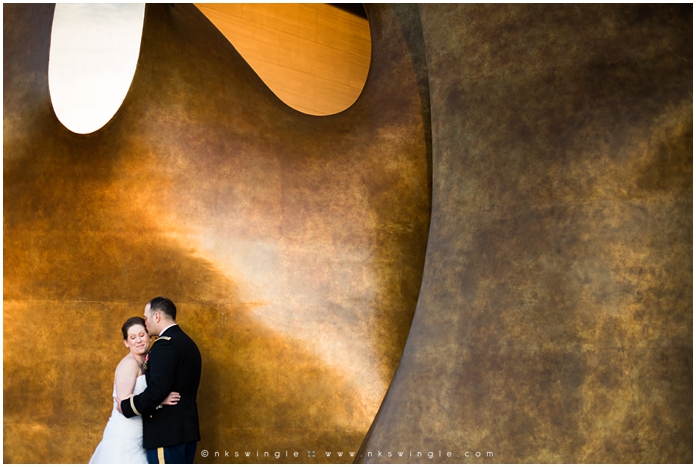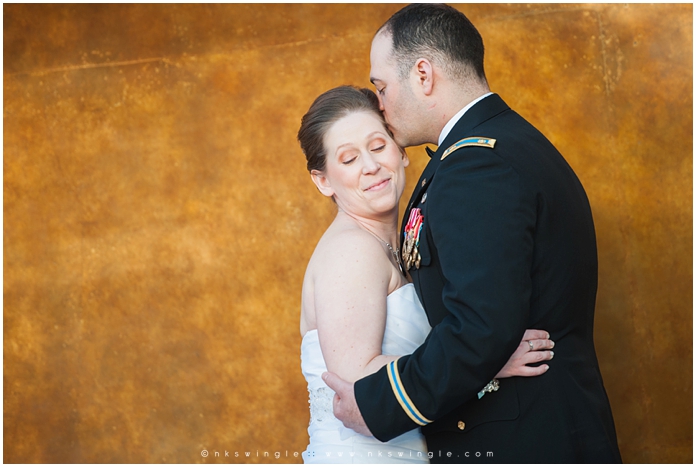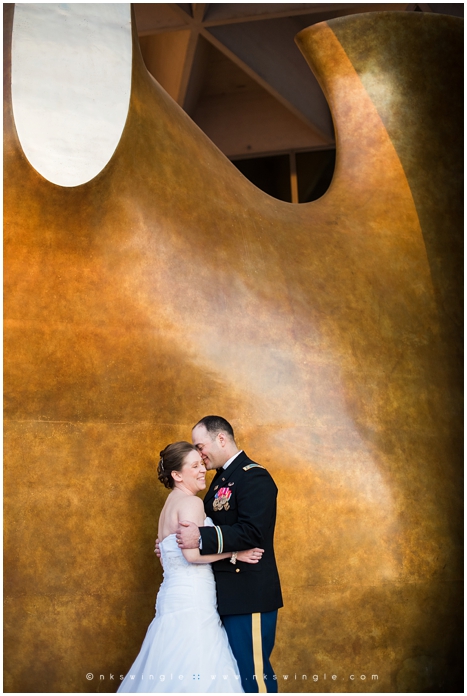 A big thanks to Shelby for shooting this wedding with me!